Mariane Pearl Writes About Amazing Women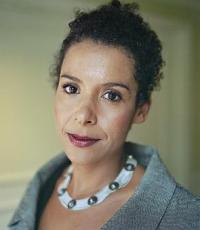 For someone who has symbolised courage and dignity in the face of personal tragedy, Mariane Pearl, the widow of slain American journalist Daniel Pearl, is currently busy producing a documentary on the lives of similar inspirational women.
Titled Resilient, it profiles women from around the globe who have battled war, abject poverty, sexual discrimination and tremendous odds not only to alter their own lives but also to transform the society in which they live.
"My work is an antidote to spread hope in a world haunted by fear," says Pearl in a telephonic interview from Paris.
The documentary traces the lives of women featured in Pearl's book In Search of Hope: The Global Diaries of Mariane Pearl.
One of Pearl's favourite story is of Fatima Elayoubi, a cleaning lady and a Moroccan immigrant in Paris, who found time after scrubbing floors to pen a memoir titled Prière à la Lune (Prayer to the Moon).
The book not only became a best-seller but also opened everyone's eyes to the harsh realities of the lives of immigrant workers in big cities such as Paris.