Maria Conceicao Sees Butterflies In Poverty
Former flight attendant Maria Conceicao is an angel to hundreds of children in Bangladesh. During a stopover in Dhaka several years ago, she was struck by both the poverty and potential she observed in its slum. Providing opportunities for Dhaka's slum children became Conceicao's personal mission.
She established the Maria Cristina Foundation in honour of the poor Angolan refugee woman, and mother of six children, who took her into her home and cared for her after she was abandoned by her bioligical mother who suffered from Alzheimer's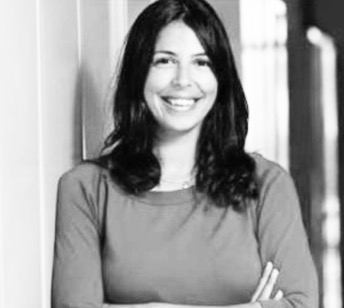 Conceicao was born in Portugal. Prior to moving to the United Arab Emirates, where she know resides, she lived in Switzerland and England.
Her first volunteer experience was during a working holiday in the slums of Brazil – an experience which had a huge impact on her and was the foundation to her humanitarian efforts.
In 2003, Conceicao became a flight attendant for Emirates Airlines. In April 2005, on a flight to Bangladesh, she witnessed the extreme poverty of the slums – a contrast to the life of luxury in Dubai. She was not able to forget what she had seen and one month later she returned to Bangladesh determined to help the impoverished community.
In July 2005 with the support of her family, colleagues and friends, Conceicao started a charity project to help the many families in Bangladesh; she began with a one-room school. Since then has devoted her life to developing and running humanitarian projects in Bangladesh, focusing on providing free education to the children; thus breaking the cycle of poverty.
In 2009, Maria established the Maria Cristina Foundation, which aims to unlock and maximize human potential in developing countries.
Conceicao pushes her own physical limits in pursuit of her cause. Despite a knee injury, she has run several marathons around the world, including in New York 2001, London 2002 and 2003, Dublin 2002, Beirut 2005, Dubai 2004 and 2011 and Mount Kilimanjaro climb 2010 and North Pole 2011.
In 2011, she completed the 777 Challenge – 7 marathons in 7 days across the 7 Emirates, she has also climbed Elbrus, Everest Base Camp and Kala Patan.
She has won many awards and accolades for her charity work. In 2010, she was voted hot 100 Entrepeneur. In 2009, she was awarded the 'Emirates Woman of the Year 2009', 'Emirates Humanitarian Woman of the Year 2009'. She was also honoured with the 'Most Exceptional and Innovative European Women of the Year' in the 2007 European Union Women Inventors & Innovators Awards in Berlin.
Related Articles