Margaret Gould Stewart on YouTube & Copyright
Susan notes: Thanks to TED for making TED Talks downloadable and embeddable, and for providing the biographical information that goes along with them.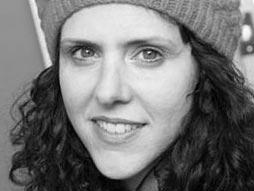 Margaret Gould Stewart, YouTube's head of user experience, talks about how the ubiquitous video site works with copyright holders and creators to foster (at the best of times) a creative ecosystem where everybody wins.

Margaret Gould Stewart manages the User Experience Team for YouTube, recently overseeing the redesign of the YouTube player page. She came to YouTube after two years leading Search and Consumer Products UX at Google. Stewart has been a practitioner and manager in the field of user experience for over 10 years.

After graduating from New York University's Interactive Telecommunications Program in 1995, Margaret consulted with media companies such as the New York Times, Time-Warner and Scholastic to develop many of their first forays into the web.
Stewart joined Tripod, the pioneering homepage building site and online community, in 1995 as its first Creative Director. She served as General Manager of Tripod.com and Angelfire.com, and then as Senior Director of Network Design and Integration for the Lycos Network.
In early 2007 she joined Google, and in early 2009 moved to YouTube to lead its user experience team. Over the course of her career, Stewart has managed the user experience of five of the top 10 most visited websites in the world.
Related Articles