Margaret Chan (Director-General)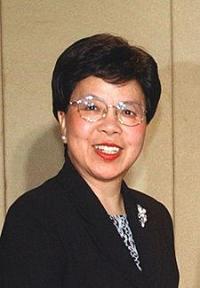 Margaret Chan Fung Fu-chun, born 1947 in Hong Kong, is the Director-General of the World Health Organization (WHO). Chan was elected by the Executive Board of the WHO on 8 November 2006, and was endorsed in a special meeting of the World Health Assembly on the following day.
Chan has previously served as Director of Health in the Hong Kong Government (1994-2003), representative of the WHO Director-General for Pandemic Influenza and WHO Assistant Director-General for Communicable Diseases (2003-2006).
Related Links:
Wikipedia
The World's Most Powerful Women 2009