Mallika Sarabhai On How Dance Can Change The World
Susan notes: Thanks to TED for making TED Talks downloadable and embeddable, and for providing the biographical information that goes along with them.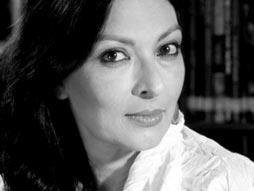 At TEDIndia, Mallika Sarabhai, a dancer/actor/politician, tells a transformative story in dance -- and argues that the arts may be the most powerful way to effect change, whether political, social or personal.

Mallika Sarabhai is a powerhouse of communication and the arts in India. Educated in business, she now leads the Darpana dance company, which works in the Bharatanatyam and Kuchipudi forms. She's also a writer, publisher, actor, producer, anchorwoman ... and all her varied forms of artistic engagement are wrapped around a deep social conscience.
In the mid-1980s, she spent five years playing the lead character Draupadi in Peter Brook's Mahabharata in venues around the world. Returning to India, she entered a fertile period of choreography and creativity, starting with the dance Shakti: The Power of Women. She has founded a TV production company that produces activist programming in Gujarati, and runs Mapin, a publisher of books on art and design.
This spring, she made a run for the Lok Sabha, campaigning on a platform of social responsibility, and focusing on the problems of average people in India regardless of caste or language. She came third in her district, Gandhinagar, in Gujarat, but she has continued her campaign to promote social justice there and in the rest of India.
Related Articles