Maira Kalman, The Illustrated Woman
Susan notes: Thanks to TED for making TED Talks downloadable and embeddable, and for providing the biographical information that goes along with them.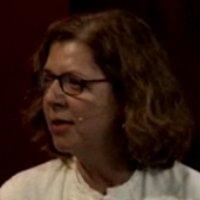 Author and illustrator Maira Kalman talks about her life and work, from her covers for The New Yorker to her books for children and grown-ups. She is as wonderful, as wise and as deliciously off-kilter in person as she is on paper.
Children know Maira Kalman for her series of Max storybooks, adults for her New Yorker covers and the gotta-have-it illustrated version of the Elements of Style -- simple proof that her sensibility blends a childlike delight with a grownup's wry take on the world.
With her husband, the legendary designer and art director Tibor Kalman, Maira spent several decades designing objets and assembling books like (un)FASHION. But after Tibor's untimely death in 1999, Maira herself became a cultural force. Her colorful, faux-naif illustrations -- and her very perspective -- tap a desire in all of us to look at the world the way she does.
Related Articles