Loretta Holloway Sings At TEDxGreenville
Susan notes: Thanks to TED for making TED Talks downloadable and embeddable, and for providing the biographical information that goes along with them.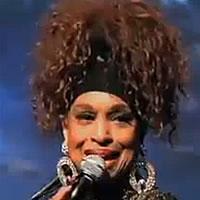 Holloway, "South Carolina's First Lady of Song," is synonymous with warm elegance and sophisticated charm.

She has wowed global audiences - even Queen Elizabeth and Prince Philip in Australia during a Royal Command Performance.
Her acting skills have also landed her prominent stage and movie roles.
Related Articles