Lilly Opens Her Heart To Orphans
Posted by By John Njoroge & Ann Njeri
April 1, 2010
"I have seen the hand of God in the hosting of these needy children" says Lillian Ndaro, a 75-year-old woman who accepted the burden that society had rejected.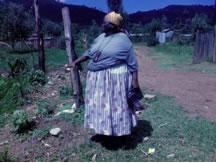 She runs Lilly Orphans' home, located at the Subukia market centre, just at the foot of the Great Rift Valley in Kenya.
"This has become my life," she says, "and I have no regrets."
Lillian Ndaaro has helped the needy since a young age and as a devoted Christian she felt God's call during her long service for the church and the call to help become stronger later in life when she met neglected children, giving them food, clothing and a place to stay.
She later teamed up with a group of women and started a self help group to address the needs of orphans and those affected or infected with HIV-AIDS. The group started in 2005 with about 20 needy children who were looked after at Ndaro's home. But in august 2006, the group of women broke up due to a disagreement over the management of resources.
When the other women withdrew from the group Lillian was left all alone with the kids. She couldn't abandon them as they had nowhere to go and she couldn't let them go without food of clothing either so she kept the home running.
Lillian now has some rental houses which are solely for the accommodation of the orphans. The cooking is done in her kitchen and she shares her other facilities with the children... it is now, in fact, one big family.
Lillian caters for all the children herself using her own money and resources along with donations from well-wishers.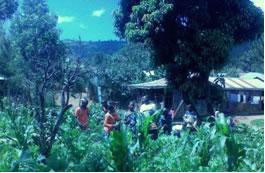 Today she looks after 18 children, 13 boys and 5 girls. Despite this there are many more children that need a home with her, but Lillian simply doesn't have the resources to accommodate any more.
Most of the children are of primary school age with two in secondary school and a further two currently sitting for the national secondary school exam.
It's a great sacrifice for a woman of Lillian's age to take on such a huge responsibility for so many children but Lillian has done some amazing work for children that would otherwise have nothing.
Related links:
More About Kenya On AWR