Kristen Ashburn's Photos Of AIDS
Susan notes: Thanks to TED for making TED Talks downloadable and embeddable, and for providing the biographical information that goes along with them.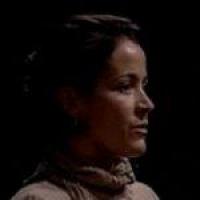 In this moving talk, documentary photographer Kristen Ashburn shares unforgettable images of the human impact of AIDS in Africa.
Kristen Ashburn's poignant photographs bring us into close contact with individuals in the midst of enormous hardship -- giving a human face to struggles that much of the world knows only as statistics and blurbs on the news.
She has photographed the people of Iraq a year after the U.S. invasion, Jewish settlers in Gaza, suicide bombers, the penal system in Russia, victims of tuberculosis and the aftermath of the tsunami in Sri Lanka and Hurricane Katrina in New Orleans. One of her more recent works, BLOODLINE: AIDS and Family, looked at the human impact of AIDS in Africa.
Her unflinching photographs from the Middle East, Europe, and Africa have appeared in many publications including The New Yorker, TIME, Newsweek, and Life. She has won numerous awards, including the NPPA's Best of Photojournalism Award and two World Press Photo prizes.
Related Articles