Khulood Al Atiyat: Unleashing Creativity
Susan notes: Thanks to TED for making TED Talks downloadable and embeddable, and for providing the biographical information that goes along with them.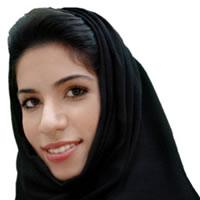 Khulood Al Atiyat is the cultural presenter at the Shaikh Mohammed Centre for Cultural Understanding.

1000 journals are being distributed around schools, universities, and other venues to capture the spirit of the UAE and document the people who live here in a new and creative way. It also aims to enhance the appreciation of creativity within the society and foster the hidden talents of UAE residents and nationals.

This talk highlights the women's dream to start a new twenty-first century renaissance to bring the UAE forward through unleashing the extraordinary talents of its people.
In the spirit of ideas worth spreading, TEDx is a program of local, self-organized events that bring people together to share a TED-like experience. At a TEDx event, TEDTalks video and live speakers combine to spark deep discussion and connection in a small group. These local, self-organized events are branded TEDx, where x=independently organized TED event. The TED Conference provides general guidance for the TEDx program, but individual TEDx events are self-organized.* (*Subject to certain rules and regulations)

Our event is call TEDxDubai, where x=independently organized TED event.
Related Articles