Kathryn Hall-Trujillo Speaks At TEDxAshokaU
Susan notes: Thanks to TED for making TED Talks downloadable and embeddable, and for providing the biographical information that goes along with them.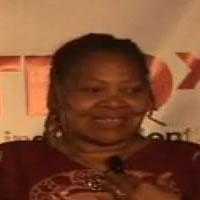 Kathryn Hall-Trujillo is the Founding Director of Birthing Project USA. The United Stated is home to the highest infant mortality rate of the industrialized world; a statistic that proves especially devastating for minority populations.

Through the Birthing Project, Kathryn works to improve birth outcomes for women of color by providing technical assistance and support to communities and organizations, pairing pregnant women with a "sister-friend," who becomes a trusted partner throughout pregnancy and the first year of the child's life.

More than 10,000 babies have been born into 90 Birthing Projects in the US, Canada, Honduras, Cuba, and Malawi. Kathryn has been honored as Woman of the Year by the California State Legislature, and a Hero in Healthcare by the Coalition for Excellence in Healthcare.
She is the recipient of the Essence National Community Service Award, The United States Public Health Service Women's Health Leadership Award and is acknowledged by the National Women's Health Network as one of 30 Outstanding Activists for Women's Health during the last 30 years. Kathryn was inducted into Ashoka as a Global Social Entrepreneur in 2008.
Related Articles