Karuna Gopal On Indian Cities
Susan notes: Thanks to TED for making TED Talks downloadable and embeddable, and for providing the biographical information that goes along with them.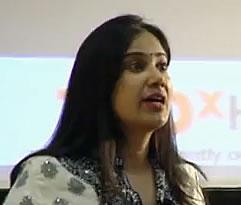 Karuna Gopal is the President of Foundation for Futuristic Cities – an Urban Advisory services organization with a vision to transform Indian Cities into economically vibrant, equitable and responsive cities.

Her team contributed to the City Development Strategies of several JNNURM Mission cities in India (Jawaharlal National Urban Renewal Mission is a USD 25 Billion flagship program launched by the Prime Minister of India).

She contributed to the City Development and Reform Projects of DFID (UK), USAID and the World Bank - Developed knowledge products & policy guidance documents to accelerate Urban Transformation.

She is a faculty / mentor for the ASCI/WBI (World Bank Institute) Certification program on Urban Management. She taught courses on Governance Reforms and Leadership to Policy Makers and Senior Bureaucrats at Administrative Staff College of India (ASCI) and Centre for Good Governance (CGG).
A sought after speaker, she lectures at premier business schools like Indian School of Business ( ISB) and Indian Institute of Management ( IIM – A).
She is also a prolific writer and has addressed many National and International seminars on Management.
Related Articles