Jin In (Girls advocate/Activist)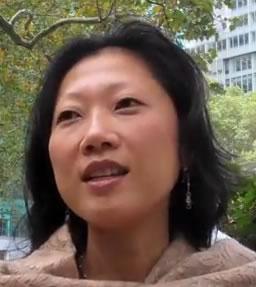 Jin In is Eastern born, Western bred, with a global vision to transform the world to value the world's poorest girls. Since she was nine, she has served poor communities.
She began in the American urban slums then those in developing countries, and everywhere she went, she saw the same picture—the feminization of global suffering.
Even more, from female infanticide and child marriage, to female genital mutilation and acid attacks by the Taliban, she recognized gender inequity and human rights violation starts early.
This is because girls are not valued in many societies. Jin shares her own story, here.
In 2008, Jin took action! She started 4GGL to develop girls' leadership potential in developing countries. She designed an innovative global model for local action (thus "glocal").
4GGL is a multi-generational women's leadership model, uniting 3 generations of women, globally.
Prior to 4GGL, Jin has worked on all levels for girls. Globally with 1,000+ NGOs, she created the girls' platform at the UN's 51st session of the Commission on the Status of Women. At Global Action, Girl Scouts USA, she designed and led the highest girls' leadership program and service award.
Nationally at the U.S. Health Department (HHS) Office on Women's Health (OWH), she created the first girls' advisory group to bring girls' voice to HHS and managed a wholistic (mind, body, soul) health program for girls, by girls (honored with a White House Award and ranked #1 for girls' health information by Google, MSN, Yahoo! and AOL).
In developing countries, she has worked with local organizations, including BRAC in Bangladesh, the world's largest non-government organizations serving 250,000 girls and 25,000 boys.
Jin focuses on cultivating future leaders to advance gender equity. She mentors college women around the world. She also advocates for girls as a speaker, as a member of UN & NIKE Foundations Coalition for Adolescent Girls and OWH National Girls' Health Initiative, and as a writer with the International Museum of Women, Our Bodies Ourselves, and WomensEnews.
For her services, Jin was awarded 2010 Global Citizenship Award for Leadership in Helping Humanity by Orphans International Worldwide, 2008 Women's Social Leadership Awards by BT Executive Women, and in 2006, named 100 young women for making a difference in the world.
Related Links:
4ggl.org
30 Amazing Online Resources To Help Empower Girls