Lesley Hazelton Reads The Quran Slowly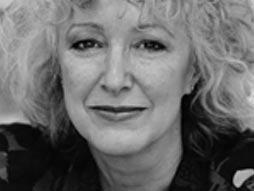 Lesley Hazleton sat down one day to read the Koran. And what she found -- as a non-Muslim, a self-identified "tourist" in the Islamic holy book -- wasn't what she expected.

With serious scholarship and warm humor, Hazleton shares the grace, flexibility and mystery she found, in this myth-debunking talk from TEDxRainier.
Journalist and "accidental theologist" Lesley Hazleton is the author of "After the Prophet: The Epic Story of the Shia-Sunni Split."

A psychologist by training and Middle East reporter by experience, British-born Lesley Hazleton has spent the last ten years exploring the vast and often terrifying arena in which politics and religion, past and present, intersect.
Her most recent book, After the Prophet: The Epic Story of the Shia-Sunni Split, was a finalist for the 2010 PEN-USA nonfiction award.

She lived and worked in Jerusalem for thirteen years -- a city where politics and religion are at their most incendiary -- then moved to New York. She came to Seattle to get her pilot's license in 1992, saw the perfect houseboat, and stayed.

By 1994, she'd flown away all of her savings, and has never regretted a single cent of it. Now her raft rides low in the water under the weight of research as she works on her next book, The First Muslim, a new look at the life of Muhammad.
Susan notes: Thanks to TED for making TED Talks downloadable and embeddable, and for providing the biographical information that goes along with them.
Related Articles