Iraqi Women Fight For Political Power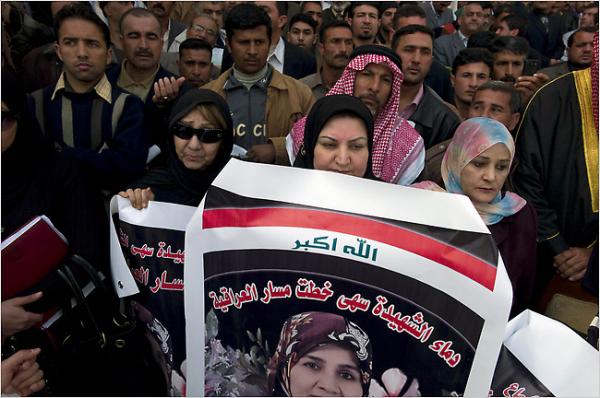 For women in
Iraq
, the coming national elections offer both a promise and a reminder of the difficulty of change in this male-dominated culture.
The Constitution calls for at least 25 percent of Parliament's seats to go to women. But the first women elected in 2005 have had little effect, analysts and women who are members of Parliament say.
Now, as the campaign begins for the country's second post-invasion parliamentary vote, on March 7, some women say a new female political class is starting to emerge. In one sign of this development, 12 women from outside the political system have formed their own party, with a platform built on women's rights and a jobs program for Iraq's more than 700,000 widows.
"People can see we are independent and we are not working for any party in Iraq," said Jenan Mubark, who organized the slate because, she said, women were often marginalized within parties. "They can see we just want to empower Iraqi women in the educational and economic sectors. It's a very wide range of objectives, but I believe that Iraqi women need it."
Iraqi women have higher rates of poverty and unemployment than men, and lower levels of education.
Ms. Mubark manages a construction company and runs the Iraqi Center for Women's Rehabilitation and Employment, a nongovernmental organization that she said gave her a base of support, both male and female. In her walkup office in central Baghdad, she described her agenda in language that has become familiar to political campaigns around the world. "This," she said, "is the first step for change in our country."
Click here to read the full story:
By John Leland and Riyadh Mohammed
New York Times
Photo credit:
New York Times
Related Links:
Iraq