Iran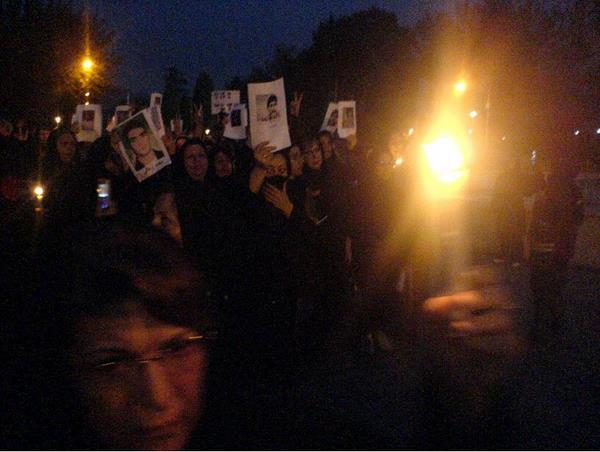 Every Saturday since last June, Farzaneh Zeinali met with a group of mothers at Laleh Park in Tehran.
The women dress entirely in black and silently make their way along pathways by candlelight. In their hands, they carry photos of their children – all political dissidents either killed or imprisoned in the aftermath of last year's disputed presidential election.
This group is known as the Mourning Mothers of Iran. But Zeinali doesn't march with them anymore.
In January, she was one of 32 arrested by the Revolutionary Guard. While most of the others have since been released, it is believed Zeinali remains in the notorious Evin Prison – a place synonymous with years of torture and abuse.
This is just one example of the human rights abuse carried out by the government of President Mahmoud Ahmadinejad and the Revolutionary Guard. Iran has well-known history of jailing political dissidents, putting down protests with violence and enforcing oppressive laws through the religious police.
It should be pointed out this occurs without the help of a nuclear bomb. Yet it is proliferation over human rights that produces countless rounds of diplomatic talks and tops meeting agendas at the United Nations.
There's no doubt that Ahmadinejad's nuclear ambitions are a concern across the political spectrum. But while treaties, sanctions (even military action) have been put forth as possible solutions, it's what we're overlooking that could be the greatest threat to Ahmadinejad's regime - the years of human rights violations committed against his own people.
Click here for the full story:
By Craig and Marc Kielburger
TheStar.com
Related links:
More About Iran On AWR