Imogen Heap Plays "Wait It Out"
Susan notes: Thanks to TED for making TED Talks downloadable and embeddable, and for providing the biographical information that goes along with them.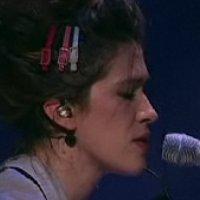 Imogen Heap plays a powerful stripped-down version of "Wait It Out," from her new record, Ellipse.
Classically trained composer, multi-instrumentalist and singer Imogen Heap finds her muse in unlikely places. Her earliest exposure to electronic composition came when an exasperated music teacher exiled her to a back room full of neglected digital gear, where she discovered her under-the-hood aptitude for getting strange sounds out of arcane electronics. Since then, she's mined sonic mystery from sources ranging from cardboard tubes to cheap samplers -- not to mention her own vocal cords.
Working on her own and in the duo Frou Frou (who appeared at TED2004), Heap delivers elegantly constructed songs, beautifully sung, with a shimmer of electronic polish laid over an emotionally honest core.
Related Articles