I Can't Change Men. But I Can Change Myself.
Susan notes: Kendra Arguello was born in Ecuador and lived there until she was eleven when her family moved to Colorado Springs, Colorado, in United States. She now lives in Utah where she researches women's issues and works on the WomanStats Project, (www.womanstat.org) to help bring awareness to the plight of women around the world. Arguello recently married, and hopes to be a source for good in the cause for women.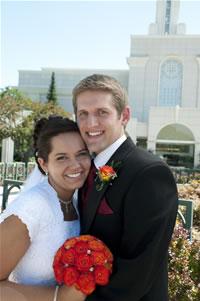 This post was originally published at www.womanstats.org . The opinions expressed in the post are those of the author, and not necessarily mine or those of Amazing Woman Rock.

I had an experience about a year ago that, I am ashamed to say, I pushed from my mind. Being frustrated with the situation I decided that rather than dwell on it, I'd ignore it-not the best way to solve a problem. At our last weekly meeting, however, my thoughts on the subject were again triggered.
I grew up in Ecuador and lived there until I was eleven. My father is Ecuadorian and all of his family still lives there. Last summer I had the opportunity to return and visit with my family. I was excited to be reunited with my family and be able to spend time in the country I loved so much. While I did love my trip, I was deeply disturbed by something I encountered.

When I was a kid living in Ecuador, I didn't really pay attention to the adults, let alone the attitudes and cultural norms surrounding gender equality. However, upon my return last year, I did so with new eyes. I was older, I had been surrounded by a different culture, I was more educated, and most importantly, I was a WomanStats coder.

Throughout my research I have learned about women of the world and the different challenges that they face. And while I have read about it and studied it, that is all I have done. Most of the more severe things I've read about are exactly that, things I've read about, not things I've seen.

That being said, Ecuador is a small country in South America. One of the biggest problems facing the region is that of machismo. Men often use the women in their lives for the sake of looking tough and being in control. When I went back to visit, not only did I see this, but I saw it in my own (extended) family.

We stayed with one of my uncles and his wife while we were there. This uncle also happens to be the man in my family afflicted with the severest case of machismo. I was appalled at the way he treated his wife. She was at his beck and call, answering to his every need. It was not a give and take relationship. She was his servant that he occasionally held hands with.

It was even more frustrating to me though that she let him treat her that way. There are other men in my family who may be kinda macho and even some that aren't at all. For most of them it was because the women in their lives refused to be treated that way and then somewhere along the way they realized it too.

I read about women being treated as commodities but I had never witnessed it. While this isn't even a severe case, it still shook me.

I am a www.womanstats.org coder. The purpose of our research is to fight for the proper treatment of women. How was it possible that something like this was going on in my own family? Even worse were the feelings of helplessness at not being able to do anything.

It wasn't until I brought all of this up at our last meeting that I learned the lesson I was supposed to out of this experience. The whole point was the impact that it had on me. I can't change my uncle. I can't change my aunt. The only person I have control over is me.

Sometimes people question this research. They can't understand why I spend hours reading horrific accounts of tortured women. It doesn't change anything for the women themselves.

Why put myself through the nausea and sadness that comes from reading such accounts? I have always thought that the only way to fix a problem is to understand it. We first need to acknowledge that there is a problem. Every document does just that.

So maybe I can't change my uncle. Maybe I can't change the men in the stories I read. But I can change myself.

It is through this process of change that I make a difference. This is the research and these are the experiences that are arming me to do so. This database is important. All those who read the information on www.womanstats.org hold the same responsibility that I do. We have the research; we have the knowledge to change ourselves.

If each person using this database were to change their priorities and make the protection of women one of them, what a difference we would make.

Maybe I can't change the world.

But I have changed, and that is what gives me strength to stand up for women even if no one thinks it is making a difference. I look at all of the coders and see how we have changed. We can't fix the plight of all women, but we have become outspoken for the cause of women.

This is what makes the difference.

Related links:
www.womanstats.org