Human Traffickers Jailed For Life In UAE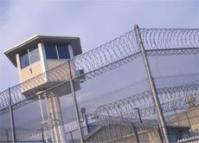 The Criminal Court in Abu Dhabi yesterday sentenced seven men to life in prison the harshest penalty possible for their roles in operating the capital's largest known human-trafficking ring.
It marked the first time anyone had been convicted of the crime under the "organised criminal gang" clause of Federal Law 51, according to Dr Saeed al Ghufli, co-ordinator of the National Committee to Combat Human Trafficking.
Six other people, accused of assisting with the trafficking and exploitation of the victims, were each sentenced to 10 years. All will be deported after completing their sentences.
Rights groups hailed the sentences as a victory for the 18 victims in the case.
"I am, of course, pleased with the verdict and sentence," Dr al Ghufli said. "They deserve this harsh punishment, which shows the commitment of the UAE to face this crime and to take a strong position."
Click here to read full story:
By Daniel Siega
Los Angeles Times

Photo Credit: Amr Nabil / Associated Press
Related links:
More Trafficking Stories on AWR