Homeless, Hungry, AND College-Bound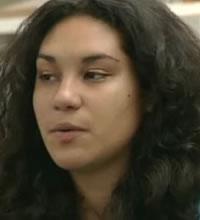 Jessica Herrera's high school resume is as impressive as any teen in the country, but it's her experiences outside the classroom that might set her apart.
The 18-year old recently graduated from Coral Gables Senior High School's prestigious International Baccalaureate program with a 5.5 GPA. She scored a 1270 on her SAT.
And she's been homeless much of the year.
"My senior year was always the year I looked forward to. But this year, things got really super hard at home," Herrera said. "I just didn't want to give up."
Because of her perseverance, Herrera was accepted into Florida International University and will be attending the school for free thanks to a few scholarships she was recently awarded. She plans to major in psychology and wants to work with children.
A short time ago, the dream of attending college would have been nothing more than that – a dream.
Herrera's parents, Nicaraguan immigrants, lost their jobs at the beginning of her senior year and the family was evicted from the house they were renting. They moved to an apartment but were evicted from there, too.
Things got so bad Herrera and her family spent many nights walking the streets of Miami looking for shelter. They eventually became squatters, living in vacant homes in Miami with no electricity or running water during the bitter cold snap in December.
"When we were walking the streets, I was worried about the homework I had to turn in the next day," Herrera said.
It would have been easy for the aspiring psychologist to quit and look for work to help her family out, but school was just that important. No one in Herrera's family had ever graduated high school, let alone attend a college in the U.S.
"My sister dropped out of school and I started thinking maybe I should drop out, too" she said. "There were times I came home and there was no food. I wanted to get a part-time job or something, but my mom told me to focus on school only."
Following her parents' advice, Herrera stuck with her challenging classes and teachers at the high school never knew about what she was facing once she left the campus.
"All they knew is that I didn't have a computer at home," Herrera joked. "I wanted to be the first in my family to graduate."
Click here for the full story:
By Todd Wright
NBC Miami

Related Links:
More About Education on AWR