Hillary Clinton Applauds Saudi Women During Visit to KSA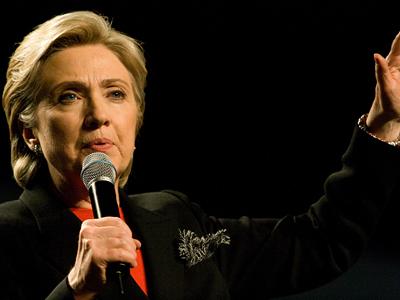 Secretary of State Hillary Rodham Clinton praised an ICF International-managed women's forum during her trip this week to Jeddah, Saudi Arabia. Speaking at a Town Hall meeting at Dar Al-Hekma College, Clinton addressed more than 500 individuals, including female students of the U.S.-Saudi Women's Forum on Social Entrepreneurship, a project managed by ICF International.
"Some of you recently participated in the U.S.-Saudi Women's Forum on social entrepreneurship," Clinton said. "The result is a program that has given 100 young Saudi women training in business and leadership, and the tools to begin your own enterprises in your communities. And this is just one example of the kind of forward thinking and effective ways that women around the world can join together through such educational exchanges and opportunities to look for ways to make contributions in our own communities."
"Secretary Clinton's recognition of this important project highlights the impact ICF's Strategic Communications and Marketing Division is having in the international arena. Based on our experience working with women, youth, government, and civic organizations in the Middle East and North Africa region, we look forward to continuing to support the Middle East Partnership Initiative in creating effective civic engagement programs," said Kris Tremaine, ICF senior vice president.
In April 2009, ICF International launched an innovative pilot program on women's social entrepreneurship in Jeddah. Funded through a cooperative agreement from the U.S. Department of State, Office of the Middle East Partnership Initiative, the project aims to teach college-age women in Saudi Arabia how to launch social enterprises by helping them build their business and leadership skills in order to solve social problems. To implement this program, ICF formed strategic partnerships with Dar Al-Hekma College, a private all-girls college in Jeddah; Babson College's Center for Women's Leadership, Babson Park, Mass.; and Wellesley Centers for Women, Wellesley, Mass.
One year after the launch of the program, young women in Jeddah have learned about social entrepreneurship, and have been taught how to turn their ideas into sustainable action. Social ventures have been developed as a result of the program. These programs range from a recycling company to an organization helping speech and hearing impaired women become self-reliant and independent.
Click here to read the full story:
By Steve Anderson
Wall Street Journal