Helene Lerner (Author/TV Personality/Consultant)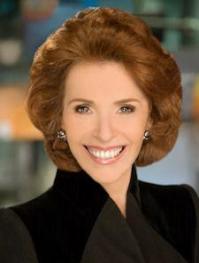 Lerner is a prolific author, independent public television host, Emmy Award-winning executive producer and Fortune 500 workplace consultant, she covers a wide array of women's issues from breaking barriers and work-life balance, to health and wellness, to relationships and building self-esteem.
Under the umbrella of Creative Expansions, Inc. the company she founded in 1994, Lerner has produced more than 20 televised specials and received American Public Television's (APT) "MVP" award for her outstanding contributions to public television.
She is also the author of nine books including Smart Women Take Risks: 6 Steps for Conquering Your Fears and Making the Leap to Success; Time for Me: A Burst of Energy for Busy Women; and What Makes a Strong Woman?
Related links:
WomenWorking.com