Helen Reddy (Singer/Songwriter/Actress)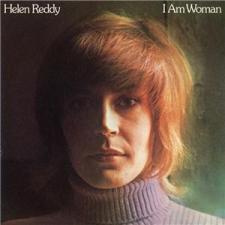 Helen Reddy was born into a well-known Australian show business family in October, 1941.
She has won a Grammy Award, and appeared on Broadway and feature films.
She was credited with writing and singing one of the most iconic and culturally significant songs of the 1970s, "I Am Woman."
Interestingly, Reddy was rejected by 27 record labels at the start of her career before she was finally signed to a contract with Capitol Records in 1970.
She went on to became one of the world's most successful female singers of the 1970s music scene, scoring many certified
gold
hit records, including three #1 singles and fifteen Top 40 pop singles on
Billboard Hot 100
singles chart.
She has sold more than 15 million albums and 10 million singles domestically, and 25 million albums worldwide.
She also became the first Australian to have a #1 single in the United States, win a Grammy Award, and host her own
variety show
on United States television.
Reddy became a naturalized United States citizen in 1974. She retired from performing concerts and recording in 2002, and now resides in
Sydney, Australia
.
She was inducted into the Australian Recording Industry Association (ARIA) Hall of Fame in 2006.


I Am Woman Lyrics by Helen Reddy
I am woman, hear me roar
In numbers too big to ignore
And I know too much to go back an' pretend
'cause I've heard it all before
And I've been down there on the floor
No one's ever gonna keep me down again

CHORUS
Oh yes I am wise
But it's wisdom born of pain
Yes, I've paid the price
But look how much I gained
If I have to, I can do anything
I am strong (strong)
I am invincible (invincible)
I am woman

You can bend but never break me
'cause it only serves to make me
More determined to achieve my final goal
And I come back even stronger
Not a novice any longer
'cause you've deepened the conviction in my soul

CHORUS
I am woman watch me grow
See me standing toe to toe
As I spread my lovin' arms across the land
But I'm still an embryo
With a long long way to go
Until I make my brother understand

Oh yes I am wise
But it's wisdom born of pain
Yes, I've paid the price
But look how much I gained
If I have to I can face anything
I am strong (strong)
I am invincible (invincible)
I am woman
Oh, I am woman
I am invincible
I am strong

I am woman
I am invincible
I am strong
I am woman
Related Articles