Happy Birthday To My Blog Which Is One Year Old Today
One year ago today, I wrote my first-ever blog entry
(Like A Virgin?)
, in which I joined "the millions online who share their joys, sorrows, thoughts, ideas, opinions and more, in a worldwide orgy of information."
At the time, I thought it marked the end of a journey, and so I wrote:
Most of the time I've traveled alone. I got lost, stumbled, tripped, fell, took wrong turns, and had to double back several times. Sometimes I lost faith that I would ever reach my destination.

Little did I know that the journey had just begun. Three hundred and sixty-five days later, there's still no end in sight – or site, for that matter ☺.

I still travel alone for the most part. I still get lost, stumble, trip, fall, take wrong turns (MANY wrong turns lol), double back, double back again, and then again. I often lose faith.

I wonder (pretty much constantly), what compels me to keep on with this blog, and this site, and everything else associated with them. It's really hard work, and I feel frustrated, tired and discouraged on a daily basis. I frequently want to give up.

So why do I keep moving, even though some days I'm not sure if it's forward or backward?

I don't really know. Maybe I never will. And maybe it's not important that I do. Maybe it's enough, as someone once said to me, that "the universe knows."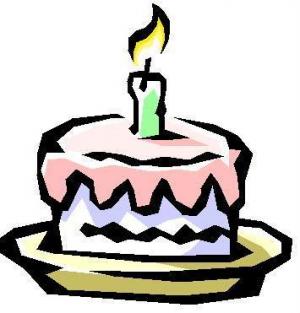 One thing is certain: I wouldn't keep doing it, if it were all drudgery. There's joy in almost equal measure.

Maybe that's part of the reason I haven't given up yet. I've posted a total of 107 entries since June 13, 2008. (For any visiting number crunchers, that's an average of one entry every 3.4 days or 2.05 blog entries per week.) I'd like to post more, but life, work and other parts of www.amazingwomenrock.com usually get in the way.

I love to write (almost as much as I hate to write lol), and it's interesting to explore topics ranging from loneliness and happiness, to Dubai and ducks.

It's satisfying to have a positive impact on the lives of others, as well as on my own. It's enlightening to hear the diversity of views generated by topics that challenge firmly held beliefs (again, my own and those of others).
It's energizing to be creative in what I say and how I say it. And most of all, when it's not frustrating the hell out of me, it's…well….it's FUN! LOL.

And as time goes on, practice of course makes perfect. Where it once took me a full day on average to compose an entry (being a perfectionist is BIG pain in the ass), it now usually only takes me a few hours to churn one out.

Who knows whether there will be a second birthday for this blog? The universe, I guess. But to celebrate this one, here's a selection of what I think are notable posts from the last 12 months:

First post (June 13, 2008): Like a Virgin?

Most views: (5,176 to date): An Open Letter to Johann Hari of The Independent

Most controversial: Shhhhh…. Susan's In Saudi
Most Inspirational (to me): Here's To The Crazy Ones, Let's Celebrate And Emulate

First podcast: Chant and Be Happy

Most numbers crunched: Do Women REALLY Talk More Than Men?

Hottest Dancing: Watch Out Cirque du Soleil, Here Comes Umoja

Coolest Music: Let's Get Together And Feel All Right; and New: Amazing Music Rocks Here Weekly

Best Travel Experience: What Would You Ask a Geisha, Part Three (plus all the links at this post)

Most emotional: The Tracks Of My Tears

Most important question: Which Are More Important: Similarities Or Differences?

Best way to celebrate my Mom's 80th Birthday: Dancing For Joy
Happy Birthday Dear Blog :)
Here's hoping your second year is as interesting as your first :)