GOLD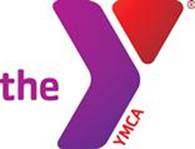 Girls Outdoor Leadership Development (GOLD) inspires courage and leadership in girls and women through the integrated exploration of the arts and the natural environment.
Through the YMCA's GOLD programs, girls discover and nurture their true selves, learn about community and the environment, develop responsibility, and gain the skills to confidently articulate and pursue their individual goals and aspirations.
GOLD is one of the most comprehensive outdoor programs for adolescent girls in the country. Through GOLD, girls have the opportunity to participate in both summer programs and after-school programs. Experience and equipment isn't needed, but we ask that participants come with an open heart and a desire to challenge themselves in body, mind, and spirit.

Website – https://ymcaleadership.com/gold/
Facebook - https://www.facebook.com/pages/Passages-Northwest/6800931633
Related Articles