Aparna Wilder Speaks at TEDxGurgaon
Susan notes: Thanks to TED for making TED Talks downloadable and embeddable, and for providing the biographical information that goes along with them.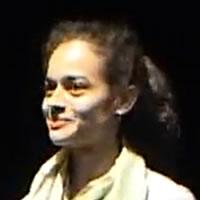 Aparna Wilder grew up in the U.S. but has been living in India for nearly six years. She holds a bachelors degree in History and Sociology of Science and Environmental Studies from the University of Pennsylvania, and a Masters degree in Public Administration from Columbia University.

Aparna was a fellow with Indicorps, worked as a journalist with the Indian Express in Mumbai, and is also a TEDIndia Fellow.

She considers herself an accidental filmmaker but has always had a passion for storytelling.
She started global rickshaw to collaborate with NGOs and other socially responsible businesses who wanted to share their messages through film.

She also has a passion for womens issues, social service, photography, writing, and sports.

Related Articles