Georgia O'Keeffe (Artist)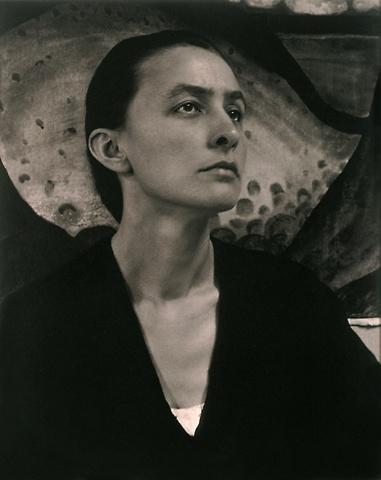 Georgia Totto O'Keeffe (November 15, 1887 – March 6, 1986) was an American artist. Born near Sun Prairie, Wisconsin, O'Keeffe was a major figure in American art from the 1920s. She received widespread recognition for her technical contributions, as well as for challenging the boundaries of modern American artistic style. She is chiefly known for paintings of flowers, rocks, shells, animal bones, and landscapes in which she synthesized abstraction and representation.

Her paintings present crisply contoured forms that are replete with subtle tonal transitions of varying colors. She often transformed her subject matter into powerful abstract images. New York Times critic Jed Perl in 2004 described her paintings as both "bold and hermetic, immediately appealing and unnervingly impassive."

O'Keeffe played a central role in bringing an American art style to Europe at a time when the majority of influence flowed in the opposite direction. This feat enhanced her art-historical importance given that she was one of few women to have gained entry to this level of professional influence. She found artistic inspiration in the rural Southwest, particularly in New Mexico, where she settled late in life.
O'Keeffe's work had an impact on later abstract landscape painters, according to art critic Ann Landi of ARTnews, who noted similarities among O'Keeffe's work and artists such as Hatton, Dove, and Gauguin who paint with an "unbridled love of pure, hot color."
The Georgia O'Keeffe Home and Studio was designated a National Historic Landmark in 1998.
In 2006, a fossilized species of archosaur was named after O'Keeffe. Blocks originally quarried in 1947 and 1948 near O'Keeffe's home at Ghost Ranch were opened fifty years after being collected. The fossil strongly resembles ornithomimid dinosaurs, but are actually more closely related to crocodiles. The specimen was named Effigia okeeffeae ("O'Keeffe's Ghost") in January 2006, "in honor of Georgia O'Keeffe for her numerous paintings of the badlands at Ghost Ranch and her interest in the Coelophysis Quarry when it was discovered".
In 1991, the Public Broadcasting Service (PBS) aired the American Playhouse production "A Marriage: Georgia O'Keeffe and Alfred Stieglitz," starring Jane Alexander as Georgia O'Keeffe and Christopher Plummer as Alfred Stieglitz. Lifetime Television produced a biopic of Georgia O'Keeffe premiering on September 19, 2009, starring Joan Allen as O'Keeffe, Jeremy Irons as Alfred Stieglitz, Henry Simmons as Jean Toomer, Ed Begley, Jr. as Stieglitz' brother Lee, and Tyne Daly as Mabel Dodge Luhan.
A new exhibit of O'Keeffe's works at the Georgia O'Keeffe Museum in Santa Fe, New Mexico which emphasize her lesser-known abstract works is on view from May 2010.
Related Links:
Georgia O'Keeffe On Wikipedia
Georgia O'Keeffe Museum