Frustrated Saudi Woman Leaves Native Country Over Marriage To Foreigner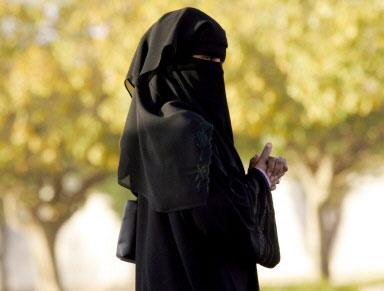 The decision to leave my country came after I knocked on many doors of the Saudi bureaucracy, hoping in vain to obtain the God-given right to live with my Arab-Canadian husband in the country of my birth.
Instead of a residency permit, I was called names and degraded. Why? Because I, a Saudi, had chosen to marry a non-Saudi.
Not only was I humiliated, I was also approached for bribes of up to SR40,000 (about $10,600) by people claiming to know how to manipulate the system. My husband was kicked out of Saudi Arabia twice because his temporary status had lapsed. At one point in this ridiculous process, an immigration official lost my husband's Canadian passport.
It was at the end of this long, fruitless and humiliating journey that I realized giving up and moving to Canada was the best decision to make.
Living constantly in distress because my country refuses to grant my beloved husband legal status is infuriating.
I tied the knot in June 2008, but only after a year of frustration in order to obtain the Interior Ministry's permission.
At one point in that process my father-my legal guardian-escorted me to the ministry to obtain legal recognition of my marriage. At the marriage license office, I interrogated the woman behind the desk.
"I see many women applying to get married to non-Saudis. Is the number increasing?" I asked. "Why is it so difficult to get the permit?"
"There are at least six or seven women applying every day," she answered. "The country wants to protect you and grants you your rights."
I refrained from scoffing at her reply.
"I have an 11-year-old son from my Saudi ex-husband," I said sharply. "I can't see my son whenever I want to."
She paused for a minute and her look softened.
"You're a reporter. You've got to write about the situation of women," she said, almost pleading.
Click here to read the full story:
By Hassna'a Mokhtar
Arab News
Related links:
More About Saudi Arabia on AWR