From Mixed Company to Murder: How Tragedy Begot My Transformation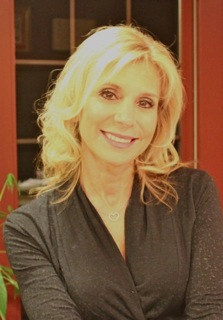 Guest blog post by Karen Poter host of Internet talk show Love-Encore.
I had been happily married to my college sweetheart, Gary, for nearly twenty-four years. We had a daughter and two sons who were 19, 17 and 11 years old.
I never dreamed that a joyous musical rendez-vous would precede a tragic event that would turn our wonderful world upside down…
My daughter, Jessica, had just finished her sophomore year at Yale University and had arranged for her a cappella group, Mixed Company, to perform in the Midwest area.
The group of 18 boys and girls would be staying at our house for the mid-May weekend and then drive up to Minnesota to finish the tour. On the Friday evening of their tour, we invited our friends and family to see them perform a show at one of our favorite restaurants, Café Lucci.
Nearly everyone we knew crammed into that room. It was a magical night! I remember glancing at Gary, who was grinning with pride as my daughter sang a solo. The rest of the weekend was filled with site-seeing and culminated with a private performance in our kitchen—a four-part harmony "Happy Mother's Day" song.
Gary joked on Monday night about how he was contemplating missing work the next day so he could drive to Minnesota with the group. Unfortunately, he did the responsible thing and went to work.
Tuesday morning, May 16, 2006, I received a frantic phone call from someone in Gary's office. Gary had been stabbed! I didn't know how badly he had been hurt, but I yelled for my daughter to come with me to the hospital. The boys were at school.
Gary was the president of a construction company. The previous day, he had given an employee, Tom, a pay cut during a routine job performance review.
Apparently, Tom wasn't happy about losing part of his income, and so he strolled into the office kitchen the next morning, slid a cake knife up his sleeve, casually said good morning to his colleagues, slinked into Gary's office, closed the door, plunged a knife into my husband's heart, and repeatedly stabbed him. He didn't stop until some co-workers stormed the office and pulled him off.
Jessica and I arrived at the hospital, and after a terrifying seclusion in a waiting room, we learned from a chaplain that Gary had died. Time froze as I looked at my daughter's face and the news sank in. My sister picked up my sons at school and told them about what had happened as she drove to the hospital.
That night, I made the determination that I wasn't going to be pitied and labeled as, "the woman whose husband was murdered." I vowed that my kids would be strong, and our family would remain a family.
There isn't a day that goes by that I don't think about Gary. But I'm a much different person than I was back in 2006 when Mixed Company came to town.
Gary's death was the launch pad for my transformation into a new life that I could hardly have imagined on the day that he was murdered.
I have learned a great deal about my capabilities as a person and navigator in the years since. Life's changes and the ways in which we handle them are what define us. I want to share these experiences with Love-Encore fans and hear the adventures of others who have likewise been transformed by their lives' events...
Karen Lee Poter is the writer and host of Love-Encore, an internet talk show
about dating, sex, love and relationships the second time around. She holds a master's degree from the University of Illinois-Champaign, but her expertise on the subject of second chapter relationships comes from her personal experiences after her husband was tragically murdered. Karen has three children, two dogs, and a passion for inspiring people to laugh and find love again. Follow her on YouTube, Facebook, and Twitter.
Related Articles