Forced Prostitution And Sex Slavery Also In Iraq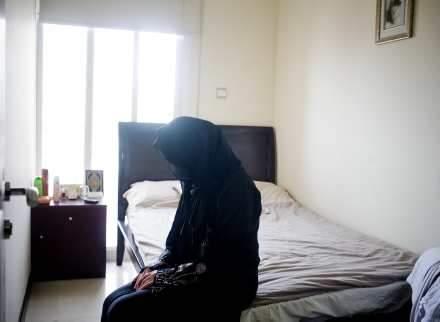 With her family mired in deepening poverty, Sajida Mohammad was happy enough that her father accepted the proposal of marriage when it came. The man who would become her husband was a stranger to them all, but he promised financial help and there seemed to be no other options.
It was, however, a decision the 28-year-old Iraqi woman came to bitterly regret because, within a month, her hopes had collapsed and the newlywed found herself being sold as a prostitute by her spouse.
"For a short time he was nice to me, and did give my family some money and that was good," she said. "Then we moved house, to a small apartment and one day he invited some friends over and told me I must do anything they wanted, even if it was something that should only be between a man and his wife.
"I rejected the idea, but my husband was drunk and he beat me."
According to Ms Mohammad, the attack was so severe that she lost consciousness. After recovering, she said, her husband laid down the law: she would work for him and have sex with whomever he brought back to their flat in Karrada, in central Baghdad. If she complained, he would stop giving money to her parents or even kill her.
"I didn't have any choice and so I did what he told me," Ms Mohammad explained. "I lived that kind of life for a year. I slept with any man he brought to me. I didn't see any way to escape from it, and I couldn't tell anyone what was happening."
Click here to read the full story:
By Nizar Latif
The National
Related links:
Indonesian Sex Slave Tells Her Tragic Story
Plan International's Petition Stop Child Trafficking
UK Children Trafficked For Sex
Anti-Trafficking Crusader Sunitha Krishnan Fights To Save Women & Girls In India
How Much Time For This Kind Of Crime?
It's Sickening: Sex Slavery Alive And Well Around The World
The High Price Of Sex: Trafficked Women Pay With Their Lives
Moves To Stop Young Egyptian Women Being Exploited By Sex Tourism
Sex Slavery Is NOT Acceptable, No Matter Where It Occurs
PBS Documentary On Child Brides
Sign Petition Requesting Hilary Clinton To Help End Child Trafficking