Find My Place
By Rebecca Brown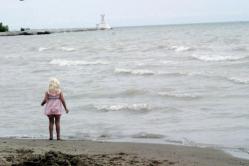 For awhile I thought I had.

New love.
New dreams.
New smiles.

Letting go, the small things that hurt.

They are tiny compared to past, trashed confidence.

Never quite finding my true place in the equation.
Maybe the answer is stuck in some ugly fucking math book, somewhere.
If so, I won't look there.
Why bother.

I am made of heart.
My only thinking muscle.

Whether beating with joy or pain,
it's beat is reliable.
Consistent.
Safe.

My only true measure of my own reality.

Even broken, it is less painful than letting it rely on misguided thoughts.
Feeling lost, while watching agendas, that seem to be the norm.

Other people's norms..........not mine.

I will never understand the meaning of "self first".
I have lived my life for others, since the day I cried at birth.
Abandoned.

My birth, an inconvenience to a womb.

My existence, to make a childless couple happy.
A friend, to soften the blows of life for the masses.
A Mother, to succeed and fail.
A lover, to give and give and give.

A spirit to fly.
A soul, to yearn.
A body to tire.

Watching simple selfishness, destroy our world.
Reaching with an open, soft hand.....just to so narrowly miss, sharing a loving touch.
A touch, that might have saved a sightless and misunderstood, silent innocent.

We stay in the background.
We have been conditioned by our own experiences, our own shortcomings, our passive tears.

A balance, perhaps?
To keep the equation from tipping over the universal rythmns?

I feel it.
Heavy, with doubts of belonging.

Wondering how the self absorbed agendas of the stronger minds, stay crisp.
No illusive smudges.
Never wilting.

No room for throwing the afore said agendas, into the hammock overviews, of a rotated picture.

Find my place?

I'm probably on a list, somewhere.