Fatima Al Jaber (Businesswoman)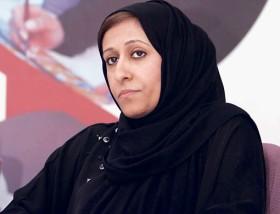 Her Excellency Fatima Al Jaber graduated from the UAE University in Al Ain in 1987 with a Bachelor degree in Architectural Engineering.
Between 1988 and 2005 she worked as the Assistant undersecretary for Technical Services at the Abu Dhabi Public Works Department, and later as the Assistant Undersecretary for the Building Projects Section at the Abu Dhabi Municipality.
Presently she holds the position of Chief Operating Officer for the Al Jaber Group, sitting on the Group's Board of Directors as an Executive Director.
In 2007, Fatima was voted by Forbes Arabia as the 7th most influential woman in the Arab world as well as Construction Industry Personality of the Year for 2009. In March 2010, she was named 7th most powerful Arab woman in the world.
Al Jaber Group (AJC) is a privately owned diversified group of companies whose success is based on sustainable growth and diversification.
The strength of the Al Jaber Group's performance is based on its ability to use the synergies between the Group companies to support and complement each other, and to manage risk through diversification and strong management.
AJC was established in 1970 and today is a market leader. The Group is the largest private sector employer in the UAE with 50,000 employees and boasts the largest fleet of vessels, cranes, equipment and machinery in the UAE.
Related Links:
Fatima Al Jabr on Women's Forum