Fancy A Career Change? How About Rowing Solo Across Two Oceans?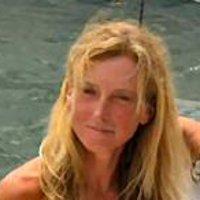 It's in the early 2000s in London. Roz Savage sits on a commuter train, brooding about her seemingly perfect life: husband, corporate career, big house, little red sports car.
Skip ahead several years: She's 38, single, homeless – and alone on the Atlantic, in a 23-foot carbon-hulled rowboat. Here's the strange part: She has never been happier.
The environmental activist has chronicled her transition from her "cubicle days" as a consultant to ocean adventurer in Rowing the Atlantic: Lessons Learned on the Open Ocean, released this month.
She lost 30 pounds, battled rogue waves and once had to be rescued during those 3,000 miles and 103 days at sea. Through it she gained personal satisfaction and a commitment to protecting the planet. And she's not stopping there.
Next spring, Ms. Savage will embark on the final leg of a three-stage bid to become the first woman to row solo across the Pacific Ocean. She speaks to The Globe and Mail about pushing boundaries.
Click here to read the full story:
By Hayley Mick
The Globe and Mail