Eve Ensler: Suddenly, My Body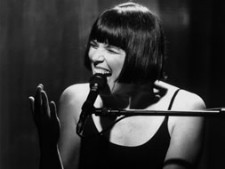 Inspired by intimate conversations with friends, Eve Ensler wrote The Vagina Monologues. The play recounts tender, funny, gripping and horrifying stories she gathered from hundreds of women about their bodies, their sexual experiences, and yes, their vaginas. Since its first staging in 1996, it has been translated into more than 45 languages, performed in more than 120 countries and re-created as an HBO film.
The Vagina Monologues' success allowed Ensler to create V-Day, a global activist movement to end violence against women and girls, which has so far raised $85 million to prevent violence and protect abused women. In February 2011, Ensler received the Isabelle Stephenson Tony Award for her philanthropic work. Ensler has also drawn praise for The Good Body, a play that cuts to women's obsession with their appearance, and her film What I Want My Words to Do to You, which portrays a writing group she leads at a correctional facility for women. Today, she continues to find new projects and push the envelope. Her latest play, I Am an Emotional Creature: The Secret Life of Girls Around the World, hit the New York Times bestseller list and just wrapped a workshop production in Johannesburg -- nest stop is Paris and then Berkeley in June 2012.
"Eve is bringing women back, she's giving us our souls back." Glenn Close
Related Articles