Emirati Filmmaker Nayla Al Khaja Breaks New Ground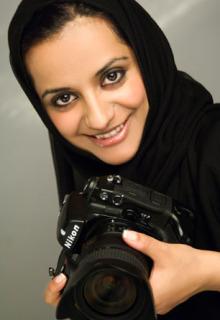 The United Arab Emirates' first female film producer Nayla Al Khaja is breaking new ground in the United Arab Emirates as she takes on regulators, censors -- and public opinion -- with ground-breaking films that delve into sensitive subjects such as pedophilia and secret teen dating in the Muslim world.
Al Khaja, 31, also wants to become the UAE's own Oprah, and is developing a proposal for a talk show tackling sensitive subjects for Dubai One, the UAE's main English-language television channel.
Al Khaja is founder of Dubai-based D-Seven Motion Pictures, previously known as Dessart Productions, producing commercial material, independent documentaries and films. The company was founded in 2002.
Besides her television work, Al Khaja is currently working on a short film about a young Emirati couple on honeymoon and a documentary on Dubai's ruling family.
Al Khaja spoke Tracey Holmes for CNN in this recent interview:
Click here to read full story:
By Tracey Holmes
CNN
Related links:
D-Seven