Emily Oster Flips Our Thinking On AIDS In Africa
Susan notes: Thanks to TED for making TED Talks downloadable and embeddable, and for providing the biographical information that goes along with them.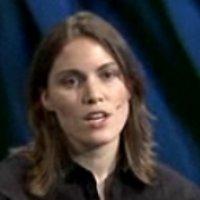 Emily Oster re-examines the stats on AIDS in Africa from an economic perspective and reaches a stunning conclusion: Everything we know about the spread of HIV on the continent is wrong.
Emily Oster, a fellow at the Becker Center at the University of Chicago, has a history of rethinking conventional wisdom.
Her Harvard doctoral thesis took on famed economist Amartya Sen and his claim that 100 million women were statistically missing from the developing world. He blamed misogynist medical care and outright sex-selective abortion for the gap, but Oster pointed to data indicating that in countries where Hepetitis B infections were higher, more boys were born. Through her unorthodox analysis of medical dat, she accounted for 50% of the missing girls.
She's also investigated the role of bad weather in the rise in witchcraft trials in Medieval Europe and what drives people to play the Powerball lottery. Her latest target: busting assumptions on HIV in Africa.
Related Articles