Elizabeth Pisani Speaks on AIDS Research
Susan notes: Thanks to TED for making TED Talks downloadable and embeddable, and for providing the biographical information that goes along with them.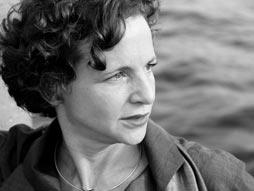 Armed with bracing logic, wit and her "public-health nerd" glasses, Elizabeth Pisani reveals the myriad of inconsistencies in today's political systems that prevent our dollars from effectively fighting the spread of HIV.

Her research with at-risk populations -- from junkies in prison to sex workers on the street in Cambodia -- demonstrates the sometimes counter-intuitive measures that could stall the spread of this devastating disease.

An alumna of various government health agencies, Elizabeth Pisani is now an assumption-busting independent researcher and analyst, polling transgendered sex workers, drug addicts and others to illuminate the surprising (and often ignored) demographics that belie traditional studies.

Pisani is fearlessly outspoken on the global failure to understand and manage the realities of AIDS, decrying the tangled roles that money, votes, and media play in the public health landscape. She shows how politics and "morality" have hogtied funding, and advocates for putting dollars where they can actually make a difference. As the Globe and Mail wrote: "Pisani is lucid, colourful, insightful and impatient."
Related Articles