Elisa Parker - Women Reshaping the World Together, TEDxGrassValley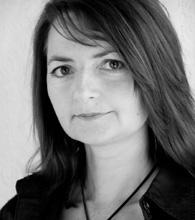 The stand-alone activist with one paddle is no longer enough to create a significant shift in the world. Gender parity and social justice for women require the force of a critical mass.

Women are re-shaping the future by not only standing in their power but working together to empower their sisters. Elisa Parker tosses out the idea that we must utilize muscle power and the same techniques as the masculine model to enhance the planet and "get down the river".

Elisa Parker is the co-founder, producer and host of the award winning program, See Jane Do. As a social change organization, See Jane Do redefines media for women and the power of story to create positive change.

Serving as an activist for women, social justice, and the environment, Elisa's work takes her around the world to discover and share the extraordinary stories and solutions in each of us.
Elisa reports for KVMR and has produced and hosted various radio and television programs that inform, engage and entertain the listener.
Elisa also holds years of experience in working with cutting edge organizations in order to reach their highest potential and unleash the talents of their team leaders and staff.
She holds a BA in Communications and a MA in Organization Development. Elisa lives in the Sierra Foothills with her husband and two daughters.
Susan notes: Thanks to TED for making TED Talks downloadable and embeddable, and for providing the biographical information that goes along with them.
Related Articles