Dubai Abulhoul: Anti-Ageism
Susan notes: Thanks to TED (and in this case TEDxDubai), for making TED Talks downloadable and embeddable, and for providing the biographical information that goes along with them.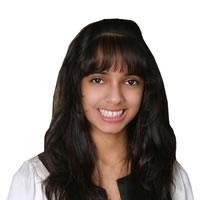 Dubai Abulhoul was born in 1996. Her debut 2-minute animation, "Galagolia," earned her a recognition as "Youngest Director" at the inaugural Gulf Film Festival.

Dubai's number one passion was to find a place between Emarati filmmakers , and her dream turned into reality in 2008 , when she was officially named as the Middle East's Youngest Director at the age of 11.

Still owning the title, Dubai's short movies have earned countless attention from Arab Media such as Emirates Today , Gulf News , and Khaleej Times.
Aiming to change the world's views on age , Dubai talks about how "Age is just a number" , and uses her experiences in filmmaking and animation as a live example. "
Related Articles