Doris Kearns Goodwin On Learning From Past Presidents
Susan notes: Thanks to TED for making TED Talks downloadable and embeddable, and for providing the biographical information that goes along with them.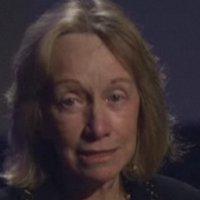 Historian Doris Kearns Goodwin talks about what we can learn from American presidents, including Abraham Lincoln and Lyndon Johnson. Then she shares a moving memory of her own father, and of their shared love of baseball.
Doris Kearns Goodwin is one of the great popularizers of presidential history. Her books on Lyndon Johnson, the Kennedys, and the wartime Roosevelts all became best-sellers, thanks to her ability to tell a truly human story around these larger-than-life men and women.
Her latest book, Team of Rivals, follows Abraham Lincoln, a brilliant young country lawyer, as he rises to the US Presidency and draws his former political opponents into his circle of advisors. (The book is the basis for Steven Spielberg's next film.)
Goodwin nurses a parallel fascination for baseball, the subject of her beloved memoir Wait Till Next Year. In 2007, she was a finalist candidate for the presidency of Red Sox Nation.
Related Articles