Diana Laufenberg Gives Insight About Learning From Mistakes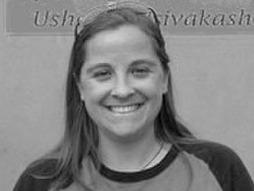 Diana Laufenberg shares 3 surprising things she has learned about teaching -- including a key insight about learning from mistakes.

Diana Laufenberg teaches 11th-grade American History at the Science Leadership Academy in Philadelphia.

A farm kid from Wisconsin, Diana Laufenberg set out for Kansas 11 years ago and then onto Arizona 8 years ago. She has taught all grade levels from 7-12 in Social Studies.

Laufenberg's latest adventure finds her at the Science Leadership Academy in Philadelphia. SLA, one of Philadelphia's newer high schools, in partnership with the Franklin Institute. The approach is both old and new.

SLA is an inquiry-driven, project-based high school focused on 21st-century learning. SLA provides a rigorous, college-preparatory curriculum with a focus on science, technology, mathematics and entrepreneurship.
Students at SLA learn in a project-based environment where the core values of inquiry, research, collaboration, presentation and reflection are emphasized in all classes.
Susan notes: Thanks to TED for making TED Talks downloadable and embeddable, and for providing the biographical information that goes along with them.
Related Articles