Crossed Legs Pave The Way In Columbia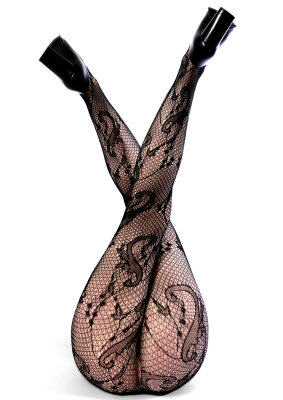 From The Freshoutlook
Officials agree to pave 163-year-old horse trail in romote Columbian town, ending three-month 'crossed legs' protest led by town's women.
On June 22, around 300 women went on a three-month and 19-day strike; refusing to have sex with their partners until the government decided to pave the first half of the town's horse trail.
Maribel Silva and Diego Enriquez, two Narino judges, persuaded women to take part in the crossed leg protest after they criticised the men's passivity regarding the trail's setback.
"The men's first reaction was laughter, because they found the way we were protesting very curious," Ms Silva said.
When the campaign ended, Luz Marina Castillo, who led the protest, revealed: "That night we devoted to our husbands. The desire was great and we took advantage of it."
An expected $21m is to be provided to pave the first 27km of the 57km road by transport minister German Cardona, whilst reviews are underway for the design and cost of the second half of the trail.
Ms Castillo continues: "The day we saw the machinery arrive, we couldn't believe it. It was very special, not just for the movement, but for all Barbacoans. Imagine: it was decades of oblivion."
Read the full story in The Freshoutlook