Courtney Martin On Reinventing Feminism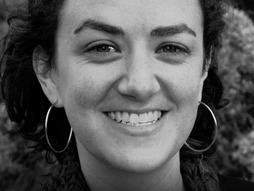 Blogger Courtney Martin examines the perennially loaded word "feminism" in this personal and heartfelt talk. She talks through the three essential paradoxes of her generation's quest to define the term for themselves.

Courtney E. Martin chronicles -- and encourages -- the current generation of young activists and feminists. She's an editor at Feministing.com and the author of "Do It Anyway: The New Generation of Activists."
In her new book Do It Anyway: The New Generation of Activists, Courtney E. Martin pro?les eight young people doing social justice work. It's a fascinating look at the generation of world-changers who are now stepping up to the plate.

And as an editor at Feministing.com, the most highly read feminist publication in the world, Martin watches an evolving world of a feminism empowered by social media.
Martin's first book was Perfect Girls, Starving Daughters: How the Quest for Perfection Is Harming Young Women; an anthology Click: When We Knew We Were Feminists, co-edited with J. Courtney Sullivan, was released last year.
Martin is also a Senior Correspondent for The American Prospect; she's appeared on Good Morning America, the TODAY Show, CNN and MSNBC, and held her own against Bill O'Reilly and Laura Ingraham.
Susan notes: Thanks to TED for making TED Talks downloadable and embeddable, and for providing the biographical information that goes along with them.
Related Articles