Christy and Turk Pipkin, filmmakers, authors, producers - TEDxAustin
Susan notes: Thanks to TED for making TED Talks downloadable and embeddable, and for providing the biographical information that goes along with them.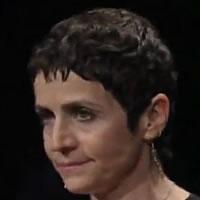 Turk & Christy Pipkin are filmmakers, authors, producers, philanthropists, performing artists and the very best kind of power couple there is: in possession of great, big hearts and the generosity of spirit to share.

They remind us that we are all so much more than the sum of our parts, especially when coming together to help others.
Their start small, impact big projects may just inspire you to start one of your own.
Related Articles