Christine Silverberg (Policewoman)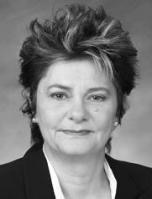 Christine Silverberg has more than her fair share of guts, courage and determination.

At 21, she walked into a police superintendent's office (clad in a very short skirt), to apply for a job – she became the first female recruit on his force.
In 1995, she became Chief of Police in Calgary, the first woman to head up a major city police force in Canada. She held the post for five years.
Eight years ago, at the age of 51, she decided to change careers and become a lawyer, and in 2004 she was named one of Canada's 100 most powerful women.
Calgary Herald reporter Valerie Berenyi spent several hours talking to Silverberg about her life and her accomplishments. Read the full story here.