Christien Meindertsma on What Becomes of The Pig
Susan notes: Thanks to TED for making TED Talks downloadable and embeddable, and for providing the biographical information that goes along with them.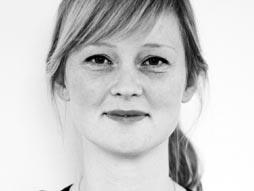 Christien Meindertsma, author of "Pig 05049" looks at the astonishing afterlife of the ordinary pig, parts of which make their way into at least 187 non-pork products, from bullets to artificial hearts.

Christien Meindertsma uses art (and craft) to expose the hidden processes and connections of our modern life.

Dutch artist Christien Meindertsma explores raw materials in thoughtful ways, making simple books and products that lay bare complex and once-hidden processes. For her first book, Checked Baggage, she purchased a container filled with a week's worth of objects confiscated at security checkpoints at Amsterdam's Schiphol Airport after 9/11.

She meticulously categorized all 3,267 items and photographed them on a white seamless background. Her second book, PIG 05049, documents the astounding array of products that different parts of a pig named 05049 could support -- revealing the lines that link raw materials with producers, products and consumers that have become so invisible in an increasingly globalized world. PIG 05049 was acquired by New York's Museum of Modern Art this winter.
With her product designs, Meindertsma plays with ancient, natural materials and processes. In a project for the Nature Conservancy last year, she made the sensuous Idaho rug, knitted from inch-thick felted wool yarn from the fleece of sheep at Lava Lake Ranch in Idaho. Each panel of the massive rug was knitted (on giant wooden needles) from the fleece of one sheep, using a different stitch per animal to display the personalities that make up a flock.
Related Articles