Chris Shipley, CEO Guidewire Group - TEDxAustin
Susan notes: Thanks to TED for making TED Talks downloadable and embeddable, and for providing the biographical information that goes along with them.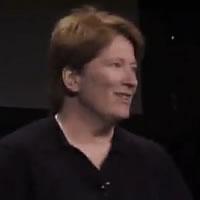 Chris Shipley is a leading technology and product analyst who has been placed on the Top 10 Minds in Small Business list by Fortune Small Business Magazine.

Her self-proclaimed love of metaphors enlivens this talk with its comparison of a Sumo-type approach to business vs. a Peloton-type approach, illustrating that the best way to be big in business is to stay small.
Intriguing. guidewiregroup.com
Related Articles