Charity Tillemann-Dick Tells a Double Story of Survival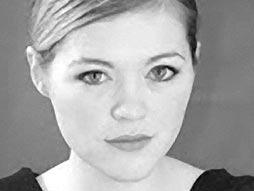 You'll never sing again, said her doctor. But in a story from the very edge of medical possibility, operatic soprano Charity Tillemann-Dick tells a double story of survival -- of her body, from a double lung transplant, and of her spirit, fueled by an unwavering will to sing.

A powerful story from TEDMED 2010.

Charity Tilleman-Dick is a soprano who has appeared on opera and concert stages around the world. Her roles have included Titania in "A Midsummer's Night Dream," Gilda in "Rigoletto" and Violetta in "La Traviata."

Charity Sunshine Tillemann-Dick is an American-born soprano. She has performed across the United States, Europe, and Asia in venues as diverse as The Kennedy Center in Washington, DC; Severance Hall in Cleveland, Ohio; Il Giardino Di Boboli in Florence, Italy; The National Symphony Hall in Budapest, Hungary; The Tel Aviv Opera House in Israel; and the American Embassy in Beijing, China.
She studied music at the Peabody Conservatory at Johns Hopkins University and the Liszt Academy of Music in Budapest.

She has collaborated and performed with noted conductors and musicians Bruno Rigacci, Joella Jones, Marvin Hamlisch, Bono, Zoltán Kocsis, Joan Dornemann, Eva Marton, and former Secretary of State Condoleeza Rice.

Some of her operatic roles have included Titania in A Mid Summer's Night Dream, Gilda in Rigoletto, Violetta in La Traviata, and Ophelia in Ophelia Forever. She has performed for presidents, prime ministers, members of Congress, and world dignitaries.

Her performances have been broadcast around the world on the BBC, IRA, Bartok Radio, MTV, PBS and NPR.

Tilleman-Dick has served as the national spokesperson for the Pulmonary Hypertension Association, working to raise awareness, increase federal research funding, expand stem cell research, and promote preventative and alternative medicine.
Susan notes: Thanks to TED for making TED Talks downloadable and embeddable, and for providing the biographical information that goes along with them.
Related Articles