Chameli Ardagh on The Fierce Face of the Feminine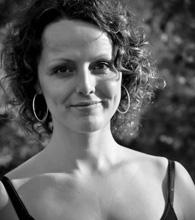 CHAMELI ARDAGH is a leading pioneer in contemporary feminine spirituality, and she has inspired thousands of women around the world through her breakthrough methods for living and embodying feminine brilliance.

She is especially appreciated for her love of mythology and storytelling as a method for illuminating our hidden strength and beauty.

As a teen, Chameli embarked on her journey as a spiritual explorer, which, at the age of twenty, led her to India, which she has returned to more than fifteen times.

She has studied with many remarkable mentors and undergone thousands of hours of intense practice of meditation and spiritual studies.

Chameli has taken every opportunity to become adept in her field through her own practice as well as through extensive training in group dynamics, meditation and spiritual counseling.
She is initiator of a global network of groups for women, and the author of three books on feminine empowerment and spirituality, which have been published in three languages.
Chameli was featured in the book Ordinary Women,
Extra-ordinary Wisdom: The Feminine face of Awakening
by Rita Marie Robinson, M.A, a collection of conversations with women spiritual teachers. She was also featured in The Translucent Revolution by Arjuna Ardagh, as an authority on feminine spiritual practice, and in Hope Beneath Our Feet by Martin Koegh.
Chameli was born in Norway and now lives in Northern California with her husband Arjuna and two bonus sons.
Susan notes: Thanks to TED for making TED Talks downloadable and embeddable, and for providing the biographical information that goes along with them.
Related Articles