Caroline Phillips On The Hurdy-Gurdy
Susan notes: Thanks to TED for making TED Talks downloadable and embeddable, and for providing the biographical information that goes along with them.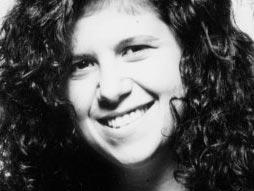 Caroline Phillips cranks out tunes on a seldom-heard folk instrument: the hurdy-gurdy, a.k.a. the wheel fiddle. A searching, Basque melody follows her fun lesson on its unique anatomy and 1,000-year history.

Caroline Phillips' rich, soprano voice conjures up the far-and-wide cultures of the world, especially the sound and language of the Basque Country.

Californian-born, French-resident entrepreneur and musician Caroline Phillips is one half of Basque music duo Bidaia, alongside Mixel Ducau. Her searching, Moroccan- and East Indian-inflected vocals are accompanied by the distinctive, folky sounds of the hurdy-gurdy, an unfamiliar and unusual string instrument operated with a crank-turned wheel.
Throughout her years as a professional musician, Phillips has regularly performed in jazz clubs and toured with her one-woman show in the Caribbean and North Africa.
Related Articles